If you've been planning to travel or have traveled recently, I'm sure you are aware that, along with the increased opportunities to "get out there," there have been many challenges that have accompanied the high level of demand. This is especially true when it comes to air travel. We've all heard about or experienced ridiculously long lines at airports, lost luggage, flight delays and cancellations, and other hassles that seem to be worse now than in "the before times."
Well, fear not, intrepid (and not-so-intrepid) travelers. Legacy Travel Designs has gathered a wealth of knowledge about how to navigate the new world of pandemic-era travel, including the potential hassles of air travel. We hope that our curated list of the best pro tips for air travel will help you get your adventure off to an amazing start!
Getting Ready for Your Trip
Booking Flights: Know the Difference Between Value and Price
With airline ticket prices sky-high, it is tempting to find the rock-bottom cheapest flight you can that will get you to your destination. However, consider the real value of your ticket, not just the price. What is your time, comfort, and peace of mind worth? In today's atmosphere of airline and airport chaos, now may be the time to pay more in order to save your sanity. Here's the nitty gritty of booking air travel in today's air travel climate: 
Basic Economy – Don't do it. Just don't. These fares, which also go by names such as "Economy Lite" and "Saver Fare," come with the bare minimum in terms of inclusions and flexibility. You often are unable to choose a seat, bring a carry-on bag or check luggage, or change your flight in any way. These "cheap seats" also are the first to be bumped in case of an oversell situation. We advise against these types of fares in general, but especially in the current air travel situation. Make sure you check carefully what type of fare you are booking before you hand over your money.
Book direct flights whenever possible. – With the prevalence of long lines for check-in and security, as well as flight delays and cancellations, every leg you add to your trip is another opportunity for a mishap. In addition, your bags are more likely to be lost or delayed if they have to make a connection. If you must book a connecting flight, make sure you have a layover of at least 2 hours to give you some cushion time in case of a delayed or missed flight. And by any means necessary, please avoid multi-airline connections (sometimes purchased through "hacker fares") where you have to retrieve and re-check your bags and go through the check-in and security lines all over again.
Time for an Upgrade – Even if you don't normally do it, now is the time to use miles, points, or other membership and reward programs to get yourself upgraded to a Business or First Class seat. Not only will you have priority boarding and a much more comfortable flying experience, but you also will have access in many cases to airport lounges and airline services that can help in case of a tight connection or flight re-booking.
The Importance of Lead-Time – Knowing that delays and cancellations are happening at a higher rate than we are used to, it's a good idea to give yourself some significant lead time for your arrival at your destination. This is especially true if you are going on a cruise, attending a special event, or joining a tour group with a multi-destination itinerary. In these cases, we recommend that you plan your arrival at least one day ahead of the ship or tour departure or event. That way, if there is a significant delay or flight cancellation, you won't miss the boat (literally!). And if there are no travel complications, you've gained a day to recover from jet lag and explore a location that you might not have had the chance to discover otherwise.
Travel Insurance – Don't leave home without it. That's the bottom line. Travel insurance will cover expenses associated with trip interruptions, delays, and cancellations such as food and extra hotel nights. It also will pay out for lost baggage and help in case of needed medical attention. Don't risk your trip. Get a good policy. And depending on how you feel about receiving medical attention in another country or far from home, you might want to consider signing up for MedJet, a membership-based service that will arrange medical transportation in case of hospitalization anywhere greater than 150 miles from home, domestic or abroad.
The Baggage Situation
What is the best way to avoid your luggage becoming part of the craziness of lost and long-delayed bags? No one is immune to the chaos currently happening in airports worldwide, but here are some tips to mitigate your risk:
Pack light – It may be obvious, but if your bag stays with you the whole time, it's a lot less likely to get lost. Check your airline's guidelines for carry-on bags (both weight and dimensions), and make every attempt to pack everything you need in a bag that you can bring with you on the plane. At the very least, bring a carry-on with the things you absolutely must have (medications, favorite pair of shoes, underwear, etc.), in case your checked bag is lost or delayed.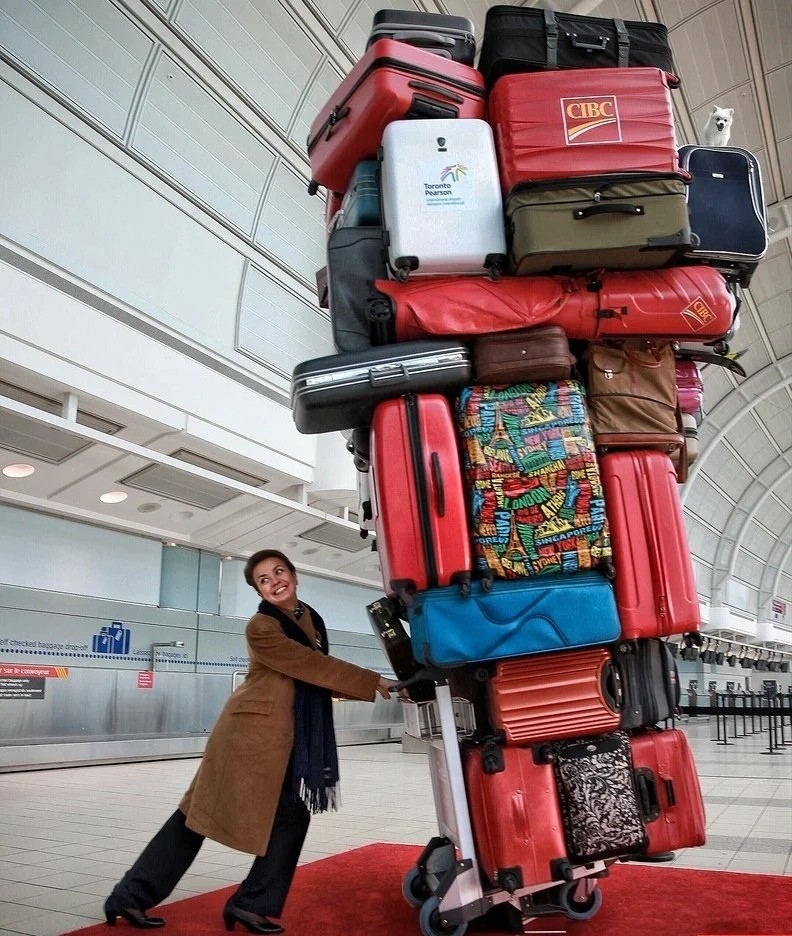 Consolidate – If you absolutely can't go carry-on only, consider consolidating with your traveling companions to reduce the number of bags you are checking. So, if you are traveling with one or more people in the same household, you could each bring a carry-on and then pack all the rest into one checked bag. Less checked baggage means lower chances of one of the bags getting lost, right? (Mathematical disclaimer: I'm not sure if that's statistically accurate vis a vis the laws of probability.)
Use a Tracker Device or Luggage Retrieval Service – Many people have started to put Apple AirTags into their checked bags. These devices work via the "Find My" app in your iPhone. If your bag is lost, your device will "ping" off of any nearby iOS device to tell you its location. Another service, which can be used in concert with Apple AirTags, is Blue Ribbon Bags (BRB). For $5-10 per bag, BRB will attempt to locate and deliver your "mishandled" luggage. If they can't find it within 96 hours, they will pay you $1000-2000 per bag. You must sign up for this service before you get on the plane, and you have to purchase separately for each flight on your itinerary (not different legs of a connecting flight).
Ship Ahead – One great way to avoid lost luggage is to skip the checked bag scene altogether. Luggage Free is a great service that will pick up your bags at your home and ship them to your hotel, cruise ship, or other address via air freight. Your luggage will be waiting for you when you arrive at your destination!
Know Your Baggage – If you do check luggage with an airline, take a picture and measurements of your bags so that you can give detailed information to the airline in case of loss or delay.
At the Airport
Early Arrival – Okay, let's stop making fun of the people who insist on getting to the airport many hours before a flight departure time. This is reality now. It is not unreasonable to go to the airport 3-4 hours early. It's just so uncertain nowadays how long your lines for check-in and security will be.
Airline or Credit Card "Fast Pass" Security Line and Lounge Access – To cut down on time spent in airport lines, one of the quickest ways to get expedited security checkpoint access is airline elite status. Many elite credit cards also offer this as a perk, along with airport lounge access so you can enjoy all that free time that you have once you get through security.
TSA PreCheck/Global Entry – These government programs will expedite your processing through outbound security and returning customs/immigration lines. However, wait times for new applications are months long. So apply now if you have any plans to travel within the next year.
Mobile Passport Control App – Even if you don't have Global Entry, you can download the US Customs and Border Patrol's free app that will allow you to digitally complete your forms for re-entry into the USA from abroad. Many have found that the lines for MPC passengers are often shorter than those for Global Entry passengers!
In Case of Emergency…
What if you have taken all these precautions, but you still find yourself with a delayed or canceled flight, a missing bag, or a missed connection? First of all, try to stay calm. As frustrating as these situations are, throwing a fit is not likely to get the results you need, and it will make you feel worse in the long run. Take a deep breath (or 10), remember that you are safe and on the way to or back from an amazing vacation, and put into place one or more of the strategies below that can actually help.
Invoke privileges that come with elite status –  Premium air bookings (Business or First Class, and/or high level points status) often include premium service, including when you have a tight connection or need help rebooking a missed or canceled flight. Elite status members of an airline's frequent flyer program usually have access to different phone numbers and can enjoy shorter wait times and potentially better service. This is also the time to make use of similar services that may come with your elite-level credit card.
Get in line, but also get on the horn and online – Lines for service at the airport will be long, but getting through to customer service for your airline by phone can be extremely frustrating as well. Make sure you have the airline's app downloaded so that you can use their chat feature, if available. Also make use of the airline's WhatsApp number, Twitter account, and website to try communicating in real time. Often these methods will get your through to a real person much more quickly than calling. Here is a breakdown of the best ways to reach some of the major airlines:
American Airlines

Best approach: Live chat with AA via aa.com or the American Airlines mobile app.
Best phone number: 1-800-882-8880.
Alaska Airlines

Best approach: Text "ALASKA" to 82008, or chat on the website's contact page (https://www.alaskaair.com/content/about-us/help-contact)
Best phone number: 1-800-654-5669.
Delta

Best approach: Text Delta via the Delta app ("More" > "Contact Us" > "Message Us")
Best phone number: 1-800-323-2323.
JetBlue

Best approach: Online chat or phone (1-800-538-2583)
Southwest

Best approach: phone (Reservations number: 1-800-435-9792)
Alternate option: Live chat via the Southwest app
United

Best approach: phone (1-800-421-4655, say "reservations") or online chat (customer support page)
If you definitely want to stick with the good old-fashioned phone call, here are some insider clues for how to (more) quickly get help from a real person:
Accept the automated system – These calling systems are more prevalent than ever, and they also are more difficult to bypass. Gone are the days when you could just say "agent" or "representative" or press zero repeatedly to skip the automated menu. This actually could make your call longer. Instead, slowly and clearly say a general sentence about why you're calling so you can be placed in the proper queue. When in doubt, say "existing reservation." When you tell the automated system that you already have a reservation, you'll sometimes end up at a customer service representative faster than if you were calling to make a new reservation. And do say or enter your frequent flyer number, if prompted. Being a member of an airline's loyalty program can only help to reach an agent faster. This doesn't apply across the board, but it certainly doesn't hurt.
Stay put and within range. – When you finally get through to a real person, you don't want to be approaching the end of a complicated story only to either lose the call or have a phone agent miss the majority of what you're saying. Make sure your connection is solid and your phone battery is charged before calling customer service.
Try calling the local phone number. – If you're trying to get in touch with an international airline, consider calling their HQ country phone line. For example, try calling the French line for Air France or the German line for Lufthansa. Oftentimes, these call centers have an English option and may get you in touch faster than using the U.S. phone number, which may have less staff. You can use Skype to call these numbers to avoid international phone charges.
Be nice! – The phone agent with whom you're speaking didn't single-handedly delay or cancel your flight. While your frustration is understandable, imagine yourself on the other side of the phone fielding dozens of calls like yours when a big delay is ravaging the calculated plans of hundreds of irate travelers. Just remember that maintaining a level head and being respectful can mean the difference in getting your situation resolved.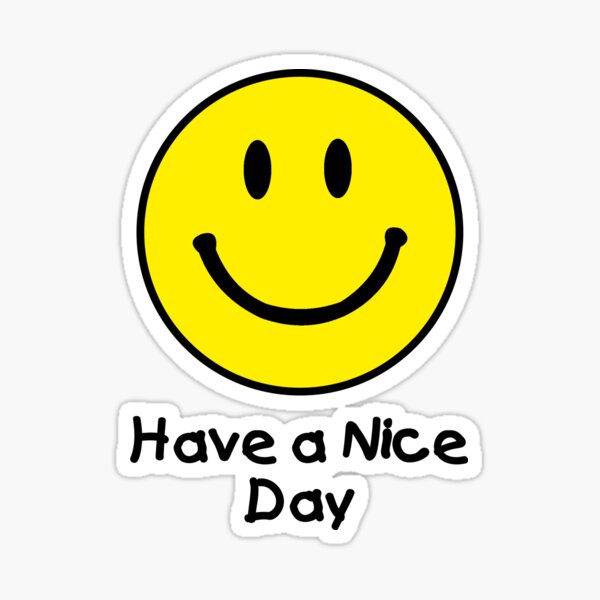 Be aware of your rights – If you are traveling within the European Union, there are strict rules for passenger compensation when flights are delayed or canceled. Also, when you need to be rebooked because an airline delayed or canceled your flight, you can ask to be put on any airline, not just the original airline or its partners.
Lost Luggage –  Take a few immediate steps.
File a claim directly with the airline at their baggage service counter. Provide as much detail as possible (Pull out that picture and those measurements!).
File a claim with Blue Ribbon Bags, if you purchased this service.
If you used an Air Tag, now's the time to pull up "Find My" and track that bag.
Finally, if you are experiencing a lengthy delay or are "stuck" somewhere overnight, try to go with the flow. Enjoy the extra time and look for the positive in the situation.
While we do not have a crystal ball to predict where, when or how issues will arise or a magic wand to make problems disappear, we do know that these pro tips can help smooth the turbulence of the current air travel situation. And whatever happens, remember that the three most important items on your packing list are patience, gratitude, and a smile. After all, you're on your way to (or from) an amazing adventure!